Humane Society of Indianapolis (IndyHumane)
Serving Indianapolis and the surrounding counties since 1905, IndyHumane provides vital services to animals and people alike through our programs including our low-cost vaccine clinic, canine training program, dog park, Re-Tail Store, and of course, sheltering and adopting animals.
A private, nonprofit organization that receives no public or private government funding, IndyHumane is supported solely by contributions, grants, bequests, investments, adoption fees and other fees for service.
Visit
https://indyhumane.org/get_involved/donate/
for more information.
Misty Eyes (Hendricks County, Indianapolis area)
It is the mission of Misty Eyes to end the needless euthanasia of domesticated pets in Hendricks County and to teach responsible pet ownership and kindness towards all living things. We will do this by working with local organizations, teaching responsible pet ownership, spay/neuter education , and networking for successful adoptions. These relationships, an enthusiastic volunteer network, and a dedicated foster system will help us achieve this goal.
Visit
http://mistyeyes.org/
for more information.
Helping Paws Adoption Agency (Indianapolis)
Helping PAWS is dedicated to improving the lives of animals locally, and nationally; alleviating their suffering and elevating their status in society through the rescue and rehabilitation of animals in need and through the education of their community on responsible pet ownership and animal welfare, advocating the value of all animal life, in hopes to end the neglect and abuse of all animals and to end the devastating pet overpopulation through spay and neuter advocacy.
Visit
http://www.helpingpawsonline.com/
for more information.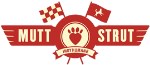 Questions? Comments?
E-mail Me
I am a volunteer and fundraiser and do not officially represent Indianapolis Humane Society
"Ravage's Angels" is part of Esquilax's Domain (
http://www.Esquilax79.com
)